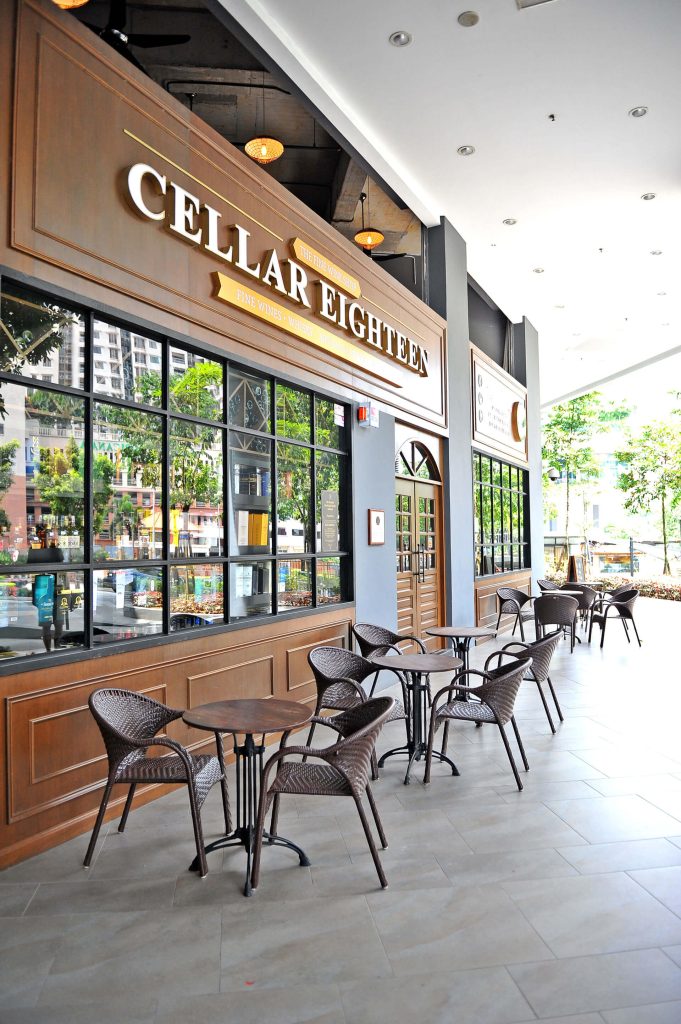 Sharing a roof with L'Oak by Hardwood Resources, Cellar Eighteen is a hub for wine from across the world, rare whiskies, craft beers & all sorts of artisanal spirits, spearheaded by TWE Fine Wines. Good things are meant to be shared, and you can do a whole lot of sharing at this unique shop in an up-and-coming neighbourhood in Tropicana. Opened in March this year, Cellar Eighteen is already known for its premium offerings.
Located in Tropicana Avenue, Cellar Eighteen can be found along a bustling commercial street and is distinguished by a simple wooden façade with wide glass windows that reveal rows upon rows of wine bottles. Past its sturdy doors and you are greeted by two distinctive but complementing sections sitting side-by-side. As for the name Cellar Eighteen, it is a nod to the ideal temperature for serving wines, which is 18°C.
Our latest retail shop locations:
Cellar Eighteen @ Tropicana Avenue, PJ
Cellar Eighteen @ The Linc, KL
Cellar Eighteen @ Megah Rise, PJ
The wines are directly imported, which is how we manage to keep the prices reasonable and maintain the quality. We keep all our wine at constant temperature for optimal serving and storage. By making sure the wine is properly stored, wine continues to develop its natural flavour in the bottle and, on reaching peak maturity, the wine will be deeper and more complex.
And that's why we believed and invested all these for a good character wine, consistent storage conditions are prerequisite for premium serving experience and long-term storage.